So it has come to my attention that I've become rather lax w/ the bean blog...probably because I no longer have morning sickness to complain about, and because I've had guests at my house for the past 4 weeks in a row (phew!) So I will be posting soon new bean pictures from our *big* ultrasound, but for now, I will show you what the bean has been and what she is currently in fruit (and veggie) form...
Week 19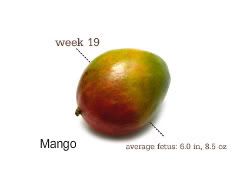 Week 20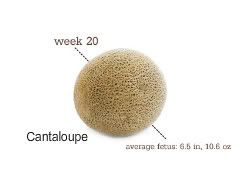 Week 21 (bean at present)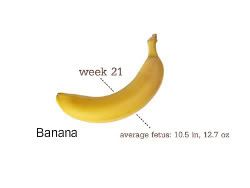 And that's it! The bean will now be measured by month, not by week! Here is the average bean size by the end of month 5 (which bean currently is in the middle of):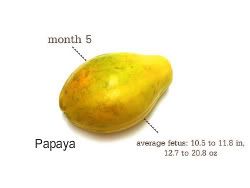 ***DO NOT READ BELOW IF YOU DO NOT WANT TO KNOW BEAN'S GENDER***
ok, I think this is enough space.....
We found out that the bean is a GIRL!!! We're very excited to invite this new little lady into our life, and we're over half-way there already! Wow.